FRAEM // Green filmmaking
Looking for a video production team?
Do you want to produce a TV report in the region of Vienna, Lower Austria, Upper Austria or even international? Or do you need a flexible and dynamic EFP team? Then you've come to the right place!
Our field of production includes almost everything from event videos to commercials and image films. Regardless of what you want to capture in the form of moving images, we are there for you!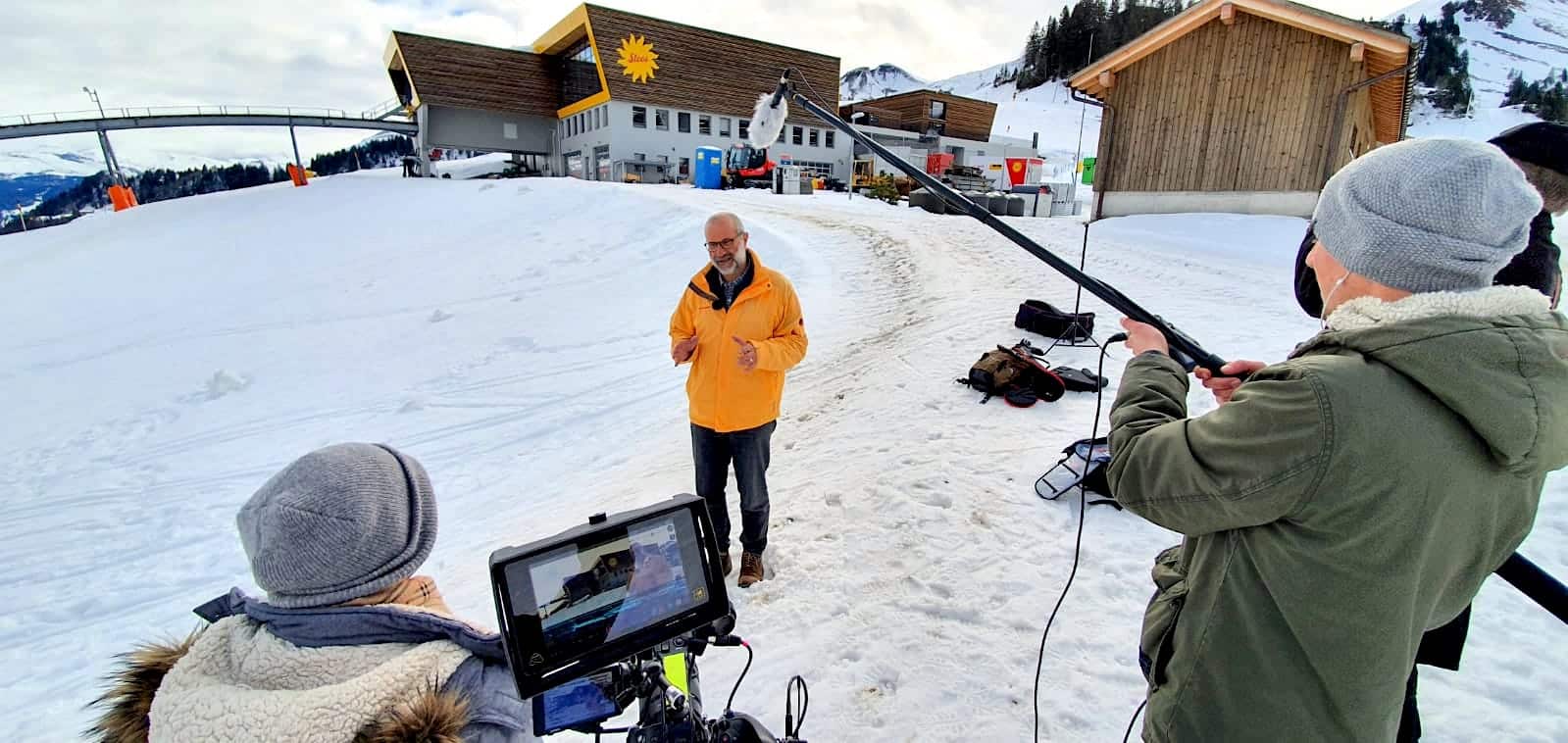 At Fraem an EFP team consists of a cameraman and a sound engineer. Optionally, we are of course happy to provide a third man for lighting (3-point lighting).
Festivals, congresses, large and small events - we are there for you and capture the best moments and emotions on video.
Regardless of the platform on which you want to advertise your product your service or your company, we are always ready to produce at a professional level for Facebook, Instagram, LinkedIn, YouTube & Co as well as for your homepage.
Top equipment for optimal quality
Our Sony PXW-FS5 and Sony A7iii cameras are perfect for recordings with Rec709 color space for broadcast up to RAW format (external recording via Shogun Inferno) for a wide range of postproduction options.
Auch in Sachen Beleuchtung sind wir bestens ausgerüstet und setzen ihr Vorhaben in ein gutes Licht. Sie wünschen sich einen freundlichen Video-Look? Oder darfs doch lieber etwas dramatischer sein? Wofür auch immer Sie sich entscheiden, wir wissen wie. Von der klassischen Dreipunkt Ausleuchtung eines Interviews bis hin zum komplexen Greenscreen Studiosetting – wir stehen Ihnen mit dem notwendigen Equipment und professionellem Know How zur Seite.
Sei es in hektischen Situationen, flexibel mit Boomstange, oder in koordinierten Interviewsettings – uns entgeht kein O-Ton. Hierbei arbeiten wir in erster Linie mit einer RODE Boomstange sowie einem Sennheiser AVC ME2 Funkset mit AES-256bit Signalverschlüsselung bestehend aus Ansteck-Lavaliermikrofon und Handgurke.
We are looking forward to meeting you and gladly taking our time for your upcoming projects.